A 5-day, 4-night retreat for women who are ready to do the deep healing necessary to break free from addictive patterns with food while learning to slow down, rest, and nourish body and soul.
Are you tired of Zoom calls?
Ready to be connected in person with your fellow sugar freedom sisters?
Me too ;)
The truth is, there's just no comparison to the magic and power of healing we can do IN PERSON.
So now's the time to do just that and gather in the beauty of the coastal islands of British Colombia for a once in a lifetime retreat experience to support your journey in healing your relationship with food and your body!
Imagine this…
You wake up every day feeling fully alive, connected to your body and trusting of your inner voice.

You love nourishing your body with whole real foods and notice that sugar no longer has a pull on you.

You fully embrace all of who you are in a loving and compassionate way.

You embrace the ups and downs of life with ease and actually enjoy the lessons and growth you get from hard times.

You no longer turn to food whenever tough emotions come up.

You feel a deep sense of ease and freedom when it comes to your body and your connection to food.
Can you feel it?
Even if it feels hard to hear it now, deep down there is a knowing. A calling. A truth.
That you have the power to heal your unhealthy patterns with food and relationships from the inside out.
And that's exactly what we're going to be doing together in community.
You'll be connected with an incredible group of women as you tap into deep healing modalities and learn how to re-pattern your body and mind to create sustainable healthy habits for life. You'll be discovering who you truly are and how you can really learn to trust and honour your body's wisdom again.
Are you ready?
This retreat is for you if:
▪️ You want to create a more mindful and peaceful relationship with food, body, and yourself
▪️ You're tired of feeling alone on your healing journey and want to create real deep friendships with other women
▪️ You're tired of using food to escape difficult emotions and want to learn new tools to support your emotional health in a nourishing way
▪️ You're ready to release emotional baggage and trauma so you can feel alive and free in your body and mind
▪️ You're ready to uncover and heal the subconscious blocks that are keeping you stuck on the sugar binge rollercoaster year after year
If you resonate with ANY of these, you're in the right place my love!
By the end of this retreat you'll...
Have a whole new connection to your TRUE authentic self

Feel a deep sense of peace and confidence when it comes to making healthy food choices

Feel confident setting healthy boundaries and putting yourself first

Have a new deep connection and respect for your body and its wisdom

Feel refreshed and brought back to life

Feel more confident and joyful in the kitchen

Know deeply how to honour and navigate life's tough emotions and challenges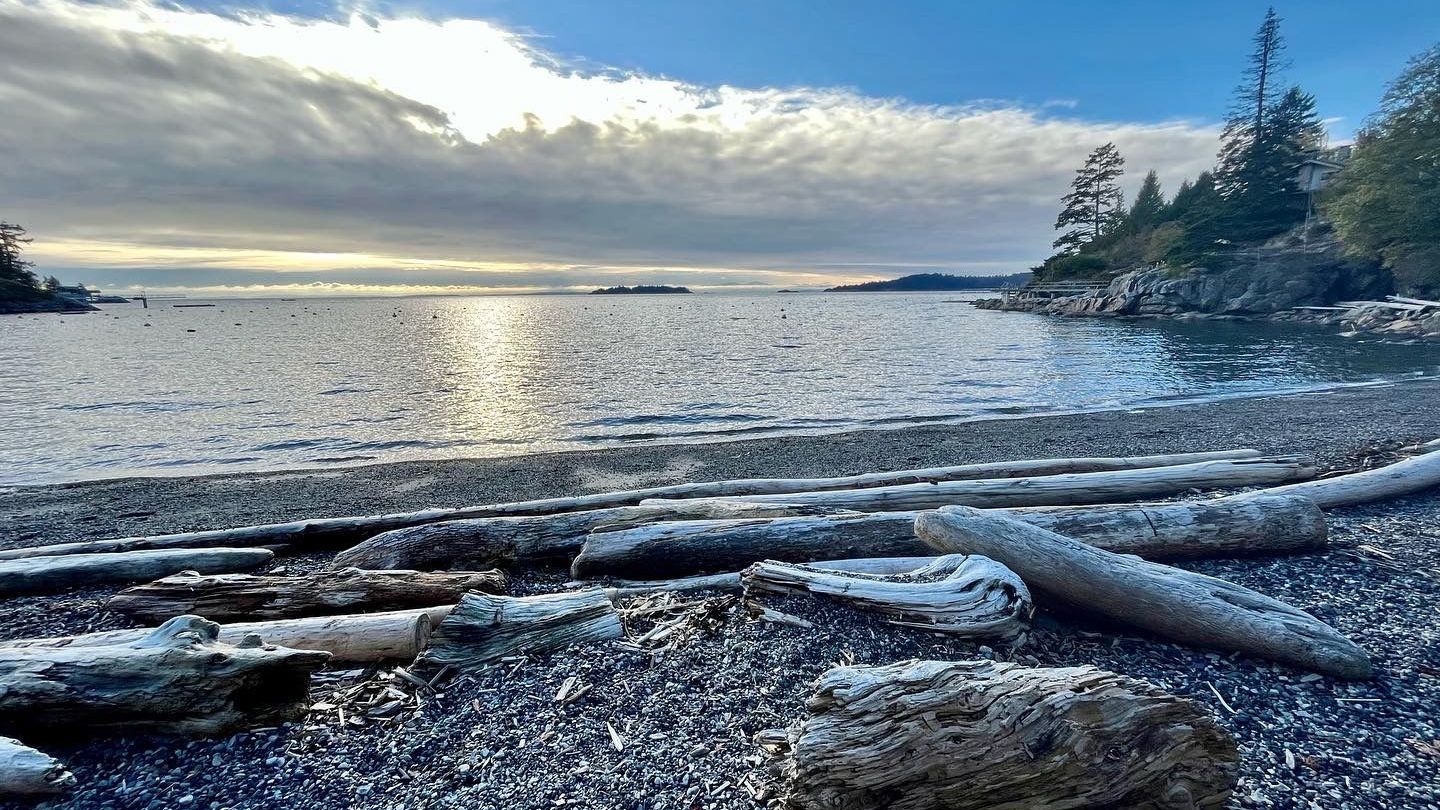 Join us at this beautiful oceanfront location and experience a whole new connection to yourself and food!
All packages include:
4 nights of accommodation at a gorgeous beachfront property
5 days of workshops, exercises, and healing tools
2 nourishing meals each day with snack in between
Unlimited tea, and nourishing snacks
5-day sugar detox support
Sauna
Retreat workbook and resources
Retreat cookbook to inspire you at home
Group welcome call 1 week before
Group integration call 1 week after
Lifelong connections and new soul sisters
To secure your spot fill out the application form and send your deposit
Sample Retreat Schedule
* Final schedule and details will be sent to registrants one week before the retreat
🕙 7:00-9:00 AM : Movement & Breath Practice
🕐 09:00-10:00 AM : Integration/Free Time
🕦 10:00-11:00 AM : Break the fast (Meal #1)
🕧 11:00-1:00 PM : Session #1
🕜 1:00-2:00 PM : Snack break
🕝 2:00-4:00 PM : Session #2
🕞 4:00-5:00 PM : Integration/Free Time
🕞 5:00-7:00 PM : Meal #2
🕞 7:00-9:00 PM : Session #3
Examples of what we'll be exploring
Breathwork

Somatic therapy techniques

Mindful movement

Emotional processing

Grounding practices

Cooking classes

Self-love & trust exercises

Intermittent Fasting

Sugar detox
Play & Pleasure connection

Inner Child healing

Sacred ceremonies

Mindful eating practices

Conscious Dance

Hiking and forest bathing

Ocean swimming

More!
Accommodation
& Pricing
All accommodations include shared bathrooms
Garden View Room
Private Queen Room $3,300/pp
Ocean View Room
Private King Room $3,300/pp
Patio Room
Shared Room (Twin & Double) $2,997/pp
Library Room
Shared Room (2 Queens) $2,997/pp
Orchard Room
Shared Room $2,997/pp
OR Private $3,300
Camping
Bring your own gear $2,500/pp
OPTIONAL UPGRADE ADD-ONS

to support you even deeper on your healing journey (additional cost):
3- or 6-Month Private Coaching Package with Dani (Virtual)
Psychedelic Medicine Journey & Integration Support with trusted guides (In Person - can be arranged either before or after retreat)
** Please book a call with Dani if you'd like to learn more about either upgrade option**
More words from past clients